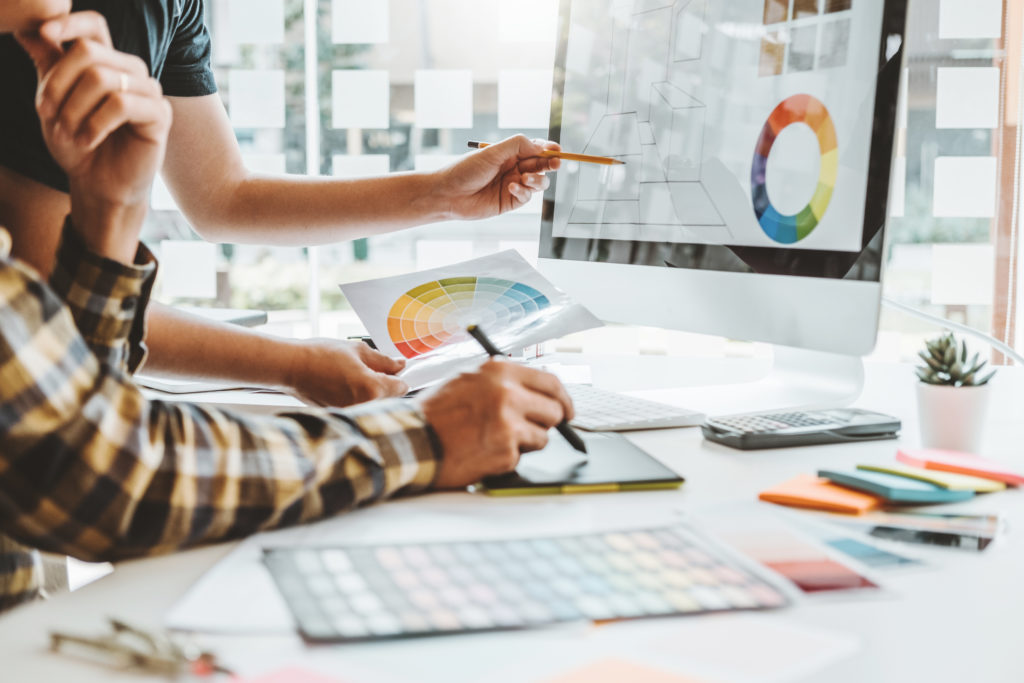 Creating Effective Design
When you hear the words "graphic design firm," you probably think of a company that simply creates flashy images. Digital Recollections. believes graphic design is more than that. That's why we create effective communication design pieces that not only make your customers look, but that also deliver information that makes them buy…
We're a graphic design firm that's backed with years of client-side experience. Our graphic design experts handle everything from website design to corporate branding. What does this mean for your company? It means you can use Digital Recollections as your one stop shop for all your marketing needs; this saves you time and money while ensuring your marketing collateral is unified in theme and tone.
Whether you need us to create corporate branding from scratch or just to revise your current marketing collateral, we can help. Don't waste your time with other graphic design firms who create cookie-cutter images that don't improve your bottom line.
Digital Recollections can help your product get the attention and sales it deserves.